Auto Dealer Referral Program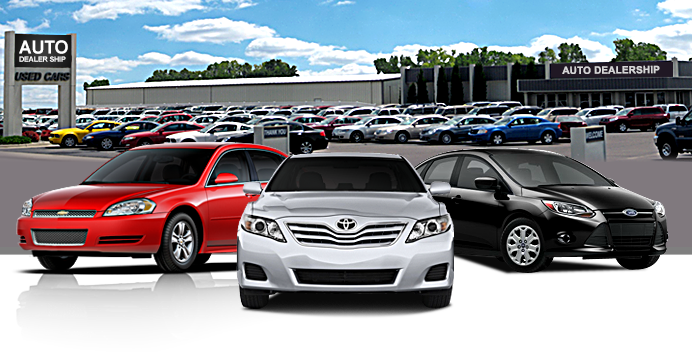 CLICK HERE - GET STARTED TODAY

PREFERRED DEALER REFERRAL (PDR) PROGRAM- "its Reciprocal"
Welcome we are glad to have you as our special partner, as a member of our PDR program you become part of what we know will be an exciting and mutually beneficial reciprocal arrangement.
How does our program work?
Our PDR program is a reciprocal program designed for our Auto Dealer Partners.
Basically you send us your customers we send you ours, as our relationship grows so does our customer base . As an established dealer we don't have to tell you that the most cost effective and productive advertisement is word of mouth or referral.
We don't send you customers information what we send you is the customer themselves. We let our customers know the best place, based on our relationship with you , to buy there auto in return you send us your customers we call this 'reciprocal referral".
Key benefits of our PDR program
When we refer a client to you, you know they are serious and ready to purchase a car.
Co- Branding for our top dealers we offer co-branding opportunities on our marketing materials, posters, banners, email notices, news letter, mailers. Customer receipts and invoices also branding at our outdoor marketing events at no costs to you.
Refer a client for auto insurance and we guarantee fast delivery of insurance cards, we can bind over the phone too and can fax you quickly the documents you need to close your deal.
We also pickup and drop of your documents.
On your busiest day if you want an agent at your location, we offer an agent mobile service we will come to your location set up a mobile agency using our equipment and help you close those deals faster with insurance on the spot you have the edge over your competitors.
We can insure any car and any driver we have an insurance company for everyone that's the independent agency advantage.
From our Tax center, each tax customer that leaves our office leaves with our top ranked dealer business card, dealer info and referral notice for your dealership in their tax packet and a push from us to buy their next car from you.
Send your existing or previous customers to us we do their taxes, they can collect their refund at our office and we send them back to you to purchase a new car.
Every customer that we sell a policy or tax service to is entered into our data base under your specific dealer code and you are rewarded points for each client which pushes you towards a higher level of our preferred referral dealer program ranking as you grow the benefits get greater.
No other agency does this so why deal with anyone else; we are your financial partner



Our Program works and Its - FAST, FRIENDLY and FREE

Fast- quote and document delivery from any of our convenient locations.

Friendliest- and well trained staff
Free- there is no membership fee, it's all reciprocal.
What Insurance do we offer under this program?

(1)

Insurance for your Business
For our dealers we offer the most cost effective and comprehensive dealership insurance to cover your business and assets.
We insure New Car Dealers, Franchise Dealers, Used Car Dealers - Established and New Startup Dealers.
DEALERSHIP COVERAGE INCLUDES

GARAGE KEEPERS LIABILITY- If your dealership does repairs on vehicles that are not owned by the dealership, you need this coverage to protect against damage to your customers' vehicles in your possession.
GARAGE LIABILITY- protection for liability resulting from the maintenance and the ownership of the garage.
AUTO LIABILITY- Provides protection in the event of a lawsuit because of an auto accident.
DEALERS OPEN LOT: Provides physical damage coverage on vehicles that are owned by your business
FALSE PRETENSE- Covers losses of vehicles in the event you're scammed or cheated
BONDS- Used car dealer bonds to help you comply with state laws pertaining to the running of a used car business
E & O COVERAGES- Certain errors and omission coverage's related to the operations of used car dealers may include: Truth in Lending-Leasing Liability, Federal Odometer and Prior Damage Disclosure Liability, and Title Errors and Omissions.
WORKERS COMPENSATION: Insurance coverage of you employees for work related injuries.
(2)
Insurance for your Customers


"We insure almost all cars and all drivers no matter the driving record we have an affordable option for your customer. Insurance rates start at $1 per day for qualified persons"

We offer basic policies, standard policies or preferred policies.
Clients with good driving records that require higher limits
Clients with bad driving records and can only afford lower limits
Any driver at any age with a valid driver's license

- Our lists of carrier options include NJ assiged risk insurance program-
What Auto Insurance do we Provide?
Personal auto
Classic Auto
Luxury Auto
Commercial Auto-Trucks Vans Etc
Motor Cycle
Boats and Toys

Insurance Premium Financing available for Business Insurance and Personal Policies - low down payments, flexible payment plans
.
We work closely with a number of dealerships to help close auto sales deals
To start complete our membership package, available on our website or contact our office, this package includes a dealer profile form and a referral agreement, our agreement is simply a means of formalizing our relationship. You can return the completed package via fax or email or drop it off at our nearest office or we will pick it up. You will receive a welcome gift package and promotional material to get started
Email: This email address is being protected from spambots. You need JavaScript enabled to view it.
Fax: 973-732-3795  0r  973-759-8294